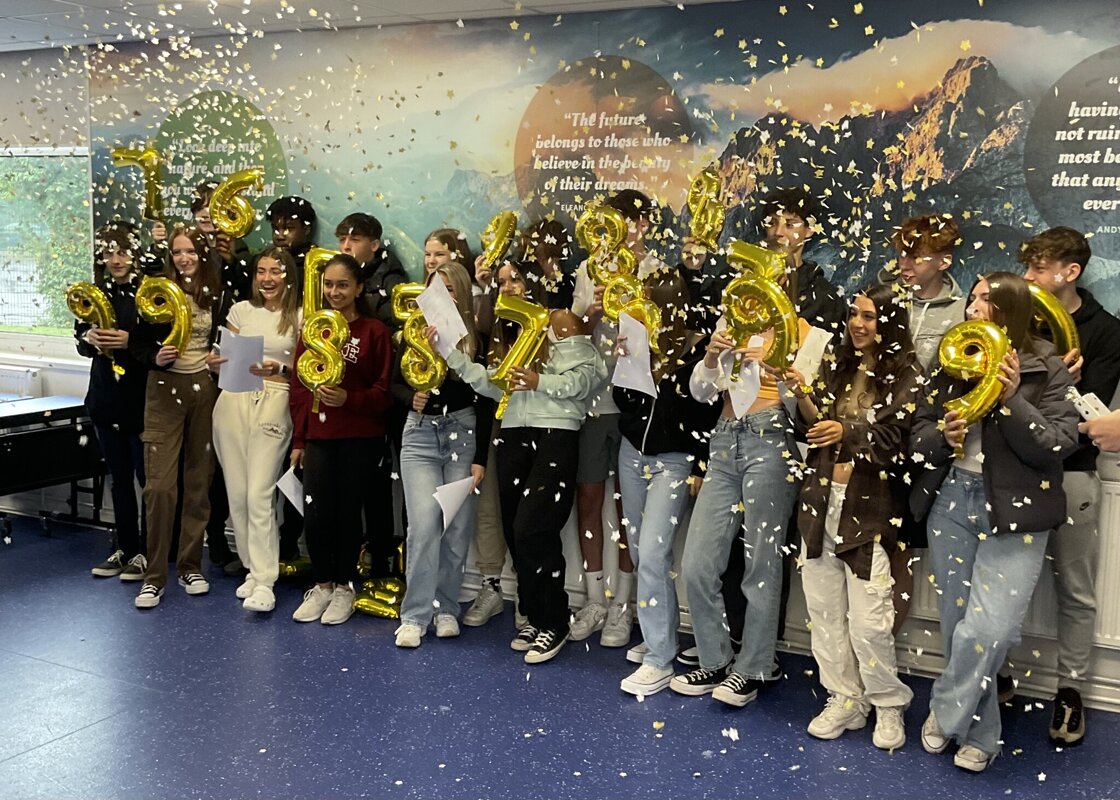 BROWNEDGE CELEBRATES EXCELLENCE ON GCSE RESULTS DAY
It was brilliant to see the smiles on so many faces as our departing Year 11s received their GCSE results. Well done everyone on your hard work - we can't wait to see what you do next.
Mrs Oddie commented: "Today, the culmination of 5 years of hard work and resilience was celebrated, with our pupils receiving superb results. Not only have the pupils shown academic success, they have grown to represent our values. In a year when results were expected to return to 2019 standards, we couldn't be more delighted to see that our pupils have pushed the bar even higher. Our fantastic results stem from our school's culture of inclusivity and high expectations and show how important it is to rise to any challenge with a positive mindset.
"However, we know our pupils are so much more than the GCSE results they achieve. They have inspired us all and truly have excelled in our school mission of 'letting their light shine'. From our most able pupils gaining an array of the very highest grades to the pupils who have made the most progress across all subject areas, they are now in a strong position to step out onto their next journey in learning, and able to make a difference to the world around them."