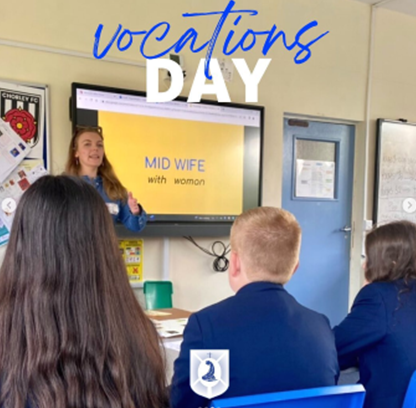 BROWNEDGE HOSTS VOCATIONS DAY
It was wonderful to be able to welcome some amazing speakers into school yesterday for Vocations Day! We were visited by Christians from all walks of life, who shared beautifully of the calls Jesus has placed on their hearts.

A huge thank you to all our visitors for so generously giving their time to speak with us. Our pupils left these sessions reminded of God's amazing plan for their lives.